Adding a connection with an organization you have supported will prompt them to provide a testimonial or story to help build your profile. It will also add their logo to your page. 
Here's How!
Within your company's Management area, go to the "Community Connections" page.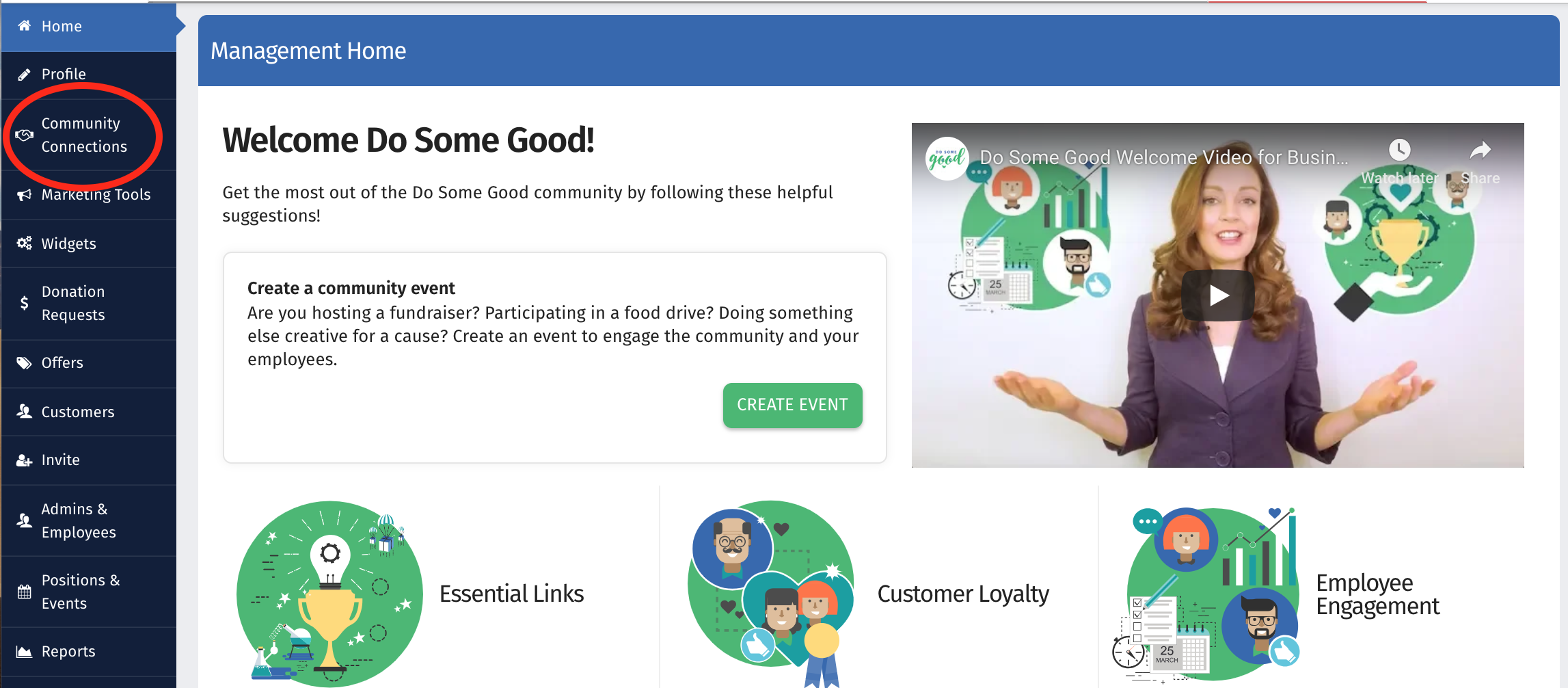 You'll automatically land on the "Connections" tab, so just select the 'Add Organization' button 

Here, you can choose charitable organizations already on the platform.  Even if the organization is not on Do Some Good, you can choose to invite them onto the platform or you can add their logo on their behalf, so this shows up on your profile.

TIP: If there are multiple options and you see a choice with a green checkmark and bolded location, it means they are active users on our platform - choose that option. 
NOTE:
If an organization adds a testimonial or a relationship with your business, but you do not want it to show up on your profile, you can simply press 'hide' from either the testimonials tab or logo placement tab on the "Community Connections" page.