Do Some Good offers a powerful and streamlined messaging system that allows you to keep in touch with your form applicants and employees, eliminating the need to jump out of the platform to send email.
Our messaging service is in real-time and updates automatically, so you will always know if someone is trying to communicate with you.
Quick Links:

Sending a Message
To send a message, click the envelope icon beside your name in the top right-hand corner of your Management Area and click the "Compose New" button.
The message icon (envelope) also conveniently appears on several pages and tabs in the platform for quick and easy messaging.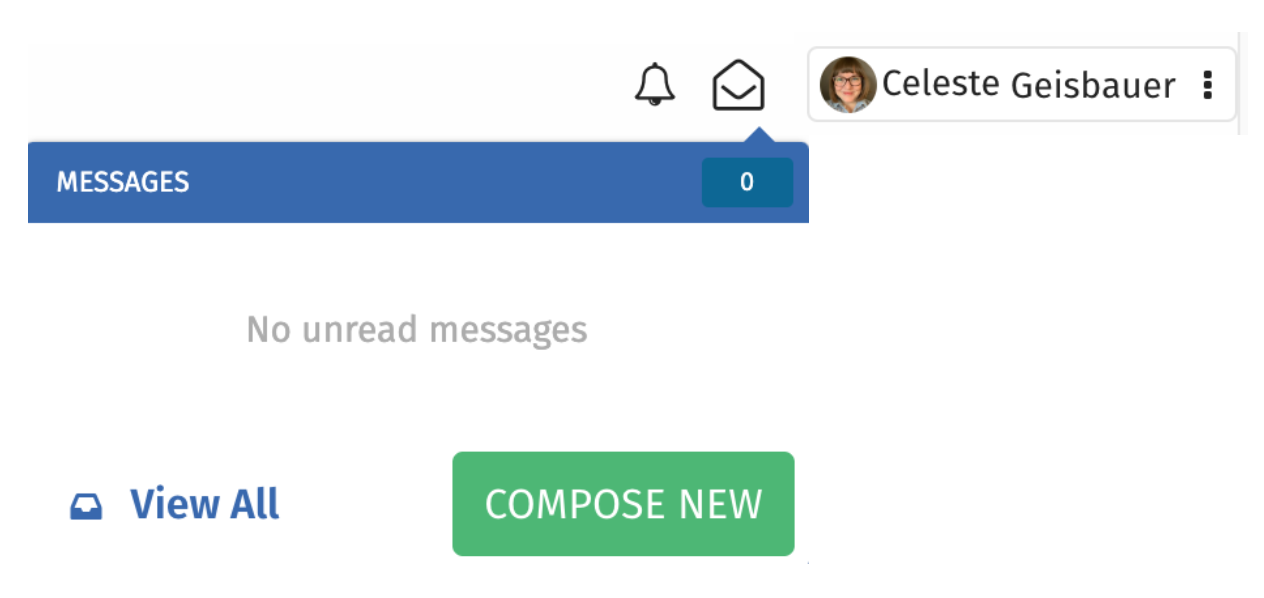 Group Messaging
You can also save time by sending messages to a group of people. Just click anywhere in the "TO:" field for a drop-down list of options.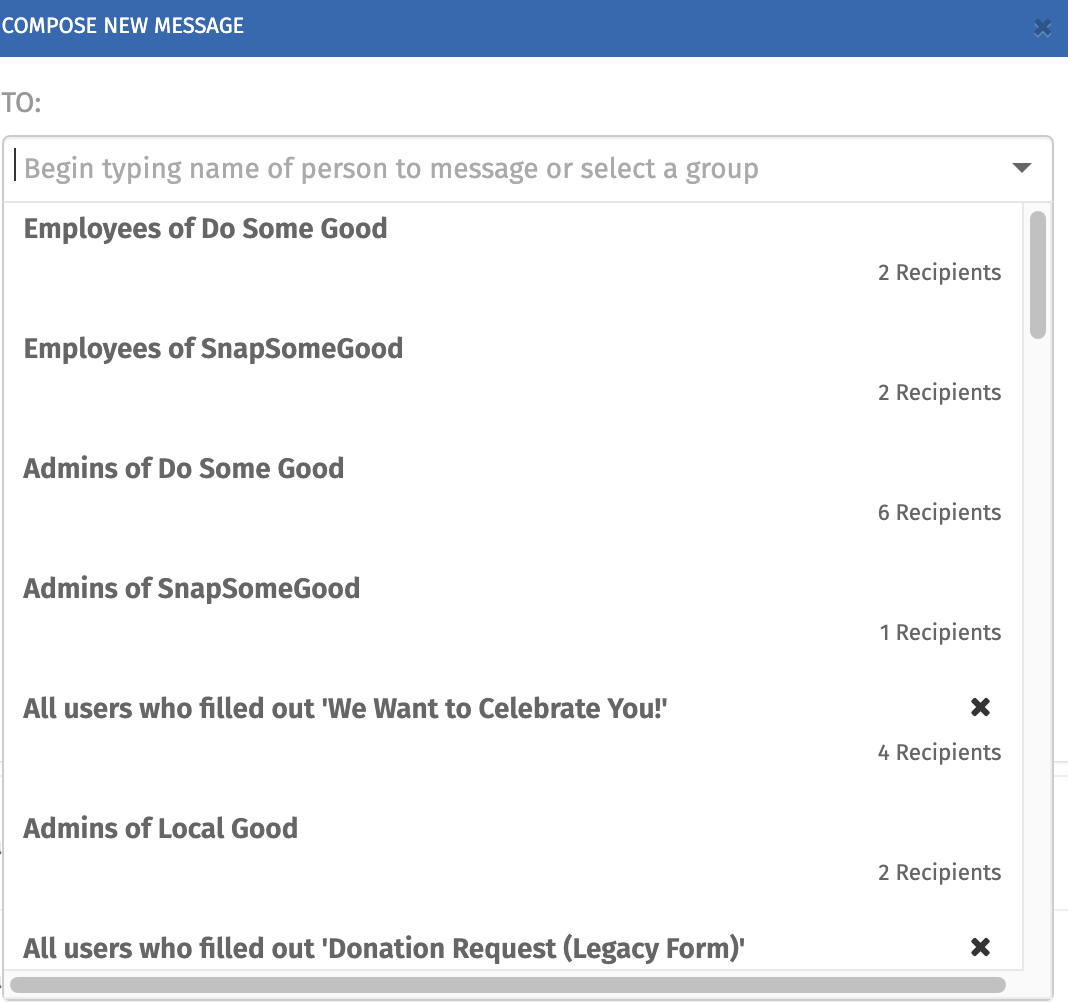 Here are the different group messaging options:
Employees of <Your Business>: Sends to all of your employees in your "Team" list.


Admins of <Your Business>: Sends to all admins for your business.


All users who filled out <Form Name>: Sends to those who filled out your specific form. As soon as you have 2 or more submissions to a form, this group will auto-create and appear in the messaging drop-down list.


Active Volunteers of <Position>: Sends to all volunteers that have applied for a specific position and have been approved.


Active Volunteers of <Event>: Sends to all volunteers that are volunteering for an event that you have posted.