Posting a story on Do Some Good can make an impact, while also celebrating Goodness!

Scroll down or choose a topic that interests you:
Download our Poster!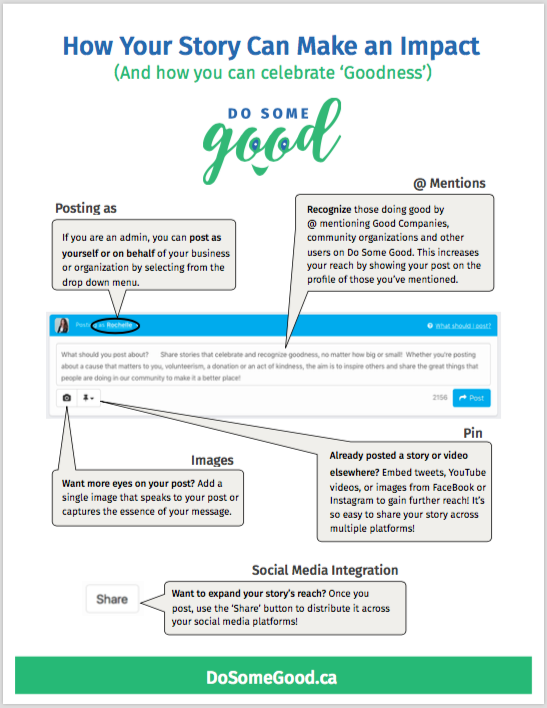 Unsure of WHAT to post? Click HERE to view examples of different types of stories you can share! (e.g. recognizing others, sharing impact, raising awareness, celebrating acts of kindness, promoting an event, etc..)
ABOUT YOUR NEWSFEED
Your main newsfeed includes stories from businesses or organizations that you are connected to or have favourited, as well as any stories that Do Some Good has chosen to share as a 'community post', which will be seen by all users.
Your post is more likely to be shared as a 'community post' if it focuses on recognizing community goodness (volunteers, organizations and/or businesses) or if the post is focused on impact.
HOW DO I POST?

There are post boxes on the main 'News' page, as well as on business and organization profiles
You can add text as well as any link
You can also add a single image; this can be done on the go using your mobile or tablet device (use the camera icon to easily take a photo or to access your camera roll)
SUPER TIP:
Select the 'Pin' icon (beside the camera icon) to choose to embed videos, GIFs or tweets that can be played and interacted with right within Do Some Good!!! This includes YouTube videos, Facebook videos, and much more!
You can also grab any position or event and share it via the newsfeed to help raise awareness of a cause and can use @ mentions to get others involved!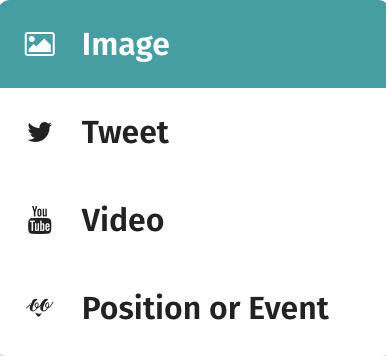 MENTION OTHERS USING @
Mentions can be used to recognize business users of Do Some Good, organizations, volunteers and co-workers. They create a link that can be clicked to view the user's profile and also sends the user a notification.
You can recognize multiple entities within your posts, whether you have a connection with them or not
Anywhere within your post, use @ and begin to type the beginning of the name of an organization or business
If you are a volunteer for an organization, you can also choose to mention other volunteers for that organization
If you are an employee for a business using Do Some Good, you can mention your fellow co-workers

EDIT / DELETE POSTS
Don't worry about making a mistake, as you will be able to edit or delete your post. Once you have posted, simply use the drop-down menu (shown in the picture below) and you can choose "edit" or "delete". Do Some Good's powerful editing features allow you to change the text and remove or replace the image if you need to.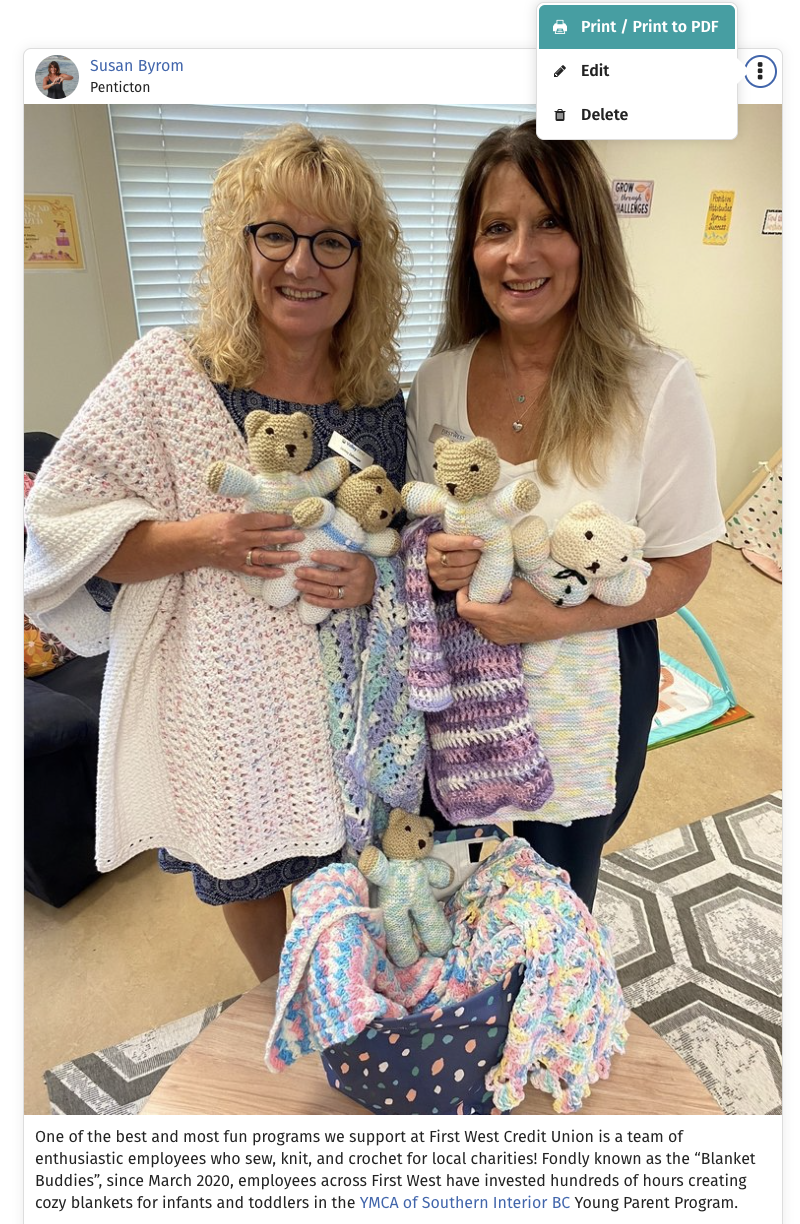 NOW SHARE!
What's great about Do Some Good is that your story is being seen by a large number of local, active & engaged citizens, organizations and businesses that care about your community. Your story is seen by a powerful, local niche group of those who care about volunteerism, giving and overall goodness.
Once you've posted on Do Some Good, we also make it easy for you to share to other social networks.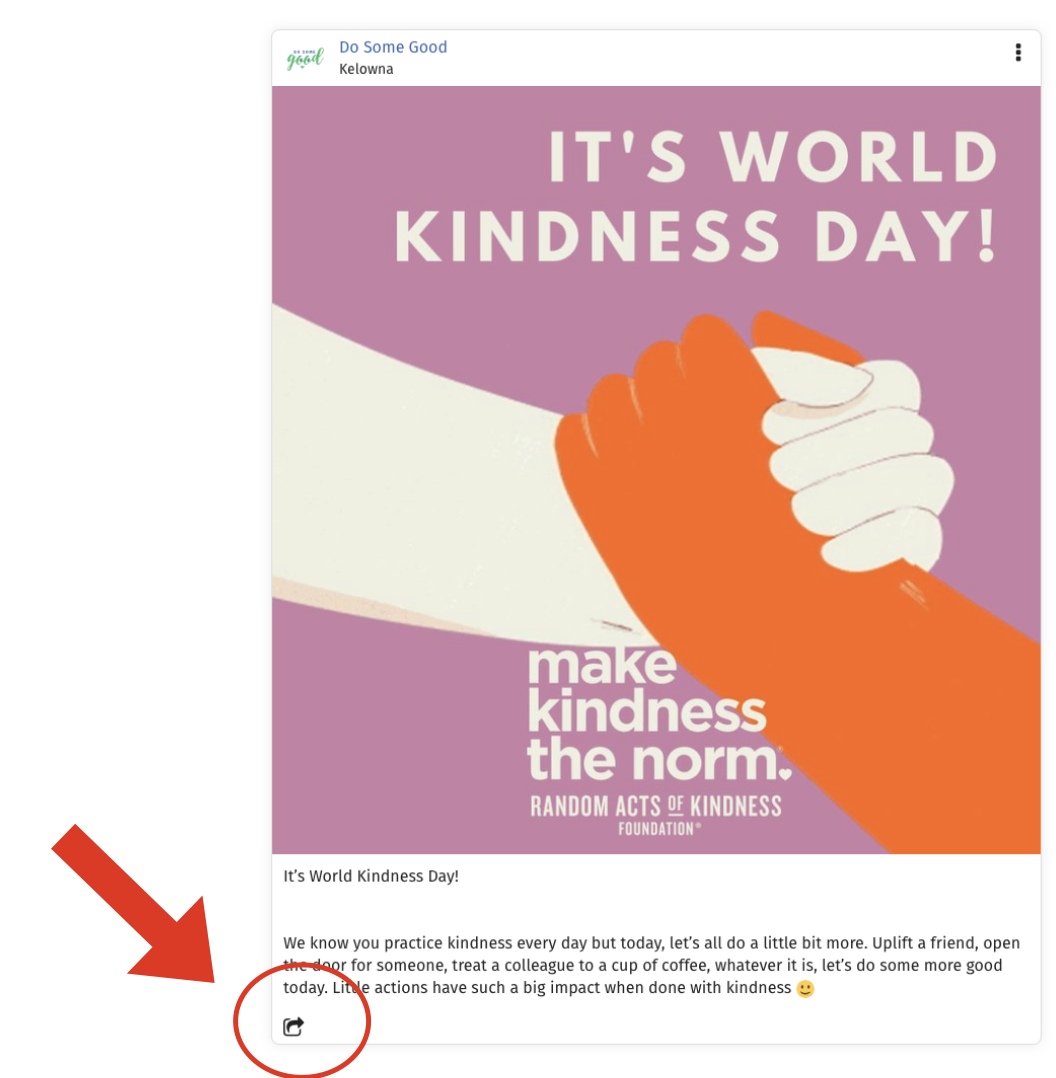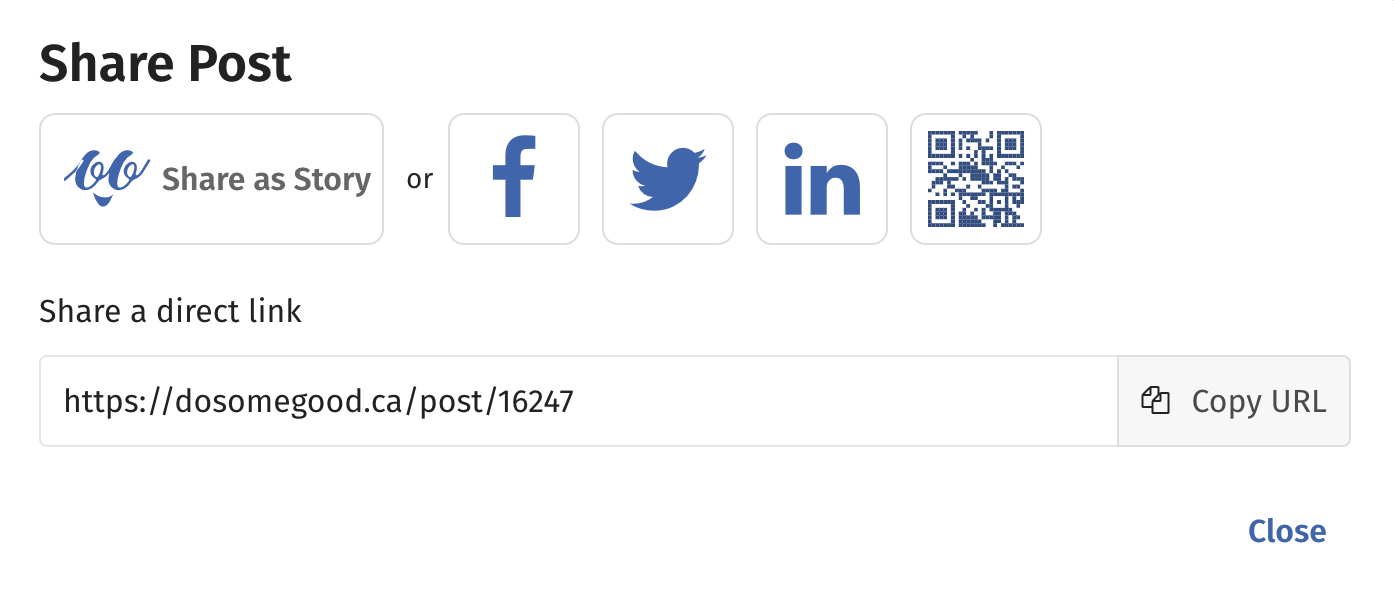 OTHER DETAILS
If you're the curious type and would like to know a bit more, here's some additional info. for you:
If you mention an organization or business, you will see your post on their profile page with the label "waiting for approval" until they decide to add your post to their page
If you are posting from an organization or business page (rather than from the 'News' page), we automatically pre-fill the mention for you, so all you have to do is share your inspiring story
All posts will have the opportunity to be shared by Do Some Good as a 'community post' to be seen by all users, but are much more likely to be shared if they focus on recognition or impact