It's all about community goodness, so let's keep you informed and inspired!
Currently, volunteers will be able to reply to messages from organizers/volunteer managers when they are sent a message. Do Some Good's messaging service is in real-time and updates automatically, so you will always know if someone is trying to communicate with you.
If you want to contact an organization, you can:
click 'Message Organizer' on the event or volunteer position pages
click 'Message' on any organization's profile
from the organization directory, click 'Message' next to the organization's name
*If you are an employee, refer to the "Communicating with Colleagues" article.
*If you are an administrator, please choose Business or Organization to learn more about how to communicate with users.
MESSAGES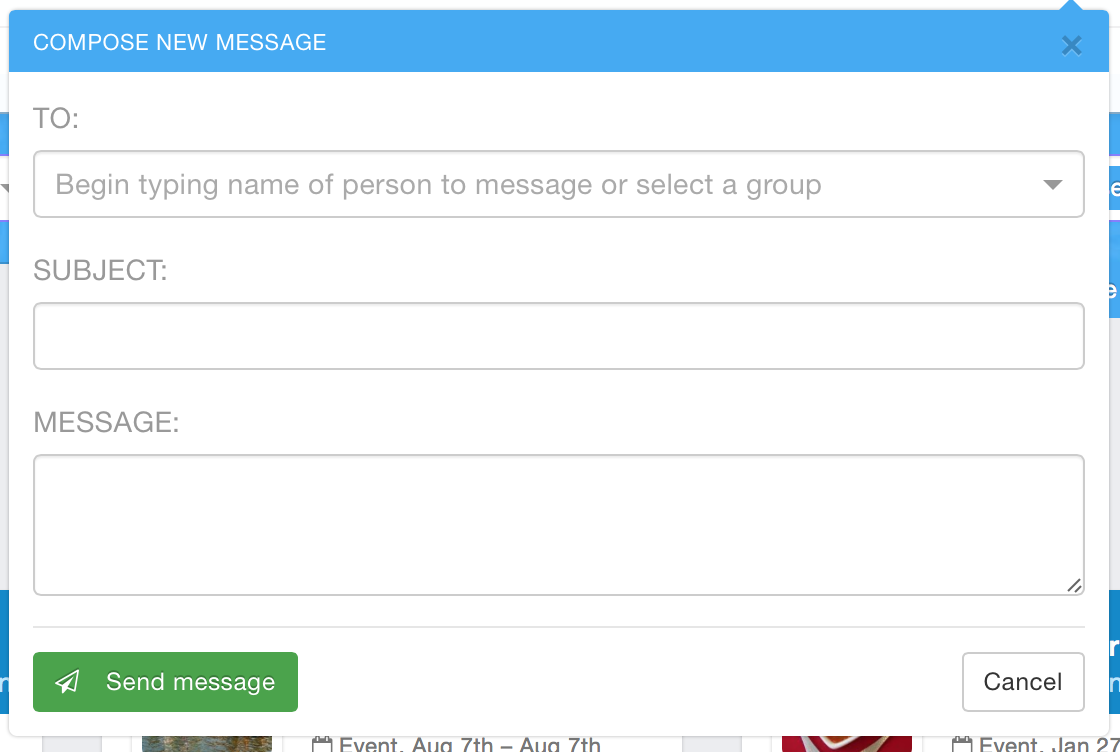 We've created an internal messaging system, so you are able to communicate with those that you need to.
Volunteers

: can reply to messages that volunteer managers send you

Employees

: can message all co-workers

Administrators:

can message different groups (e.g. by event, by volunteer position, all employees or volunteers)
*All messages will be sent in-app. If users have allowed e-mail notifications to be sent, in-app messages will also be sent through to their e-mail account that they used to sign up for Do Some Good.