It's never been easier to share your community impact on your Forge website with Do Some Good embeddable widgets. Share testimonials, stories of impact, showcase organizations and causes you support, or highlight volunteer opportunities and events. Get all of the benefits of the drag-and-drop Forge website construction, and the quick copy/paste of the Do Some Good widgets.


Quick Links:
Add Do Some Good widgets to a Forge website in 3 easy steps:
NOTE: The Do Some Good widgets can also be embedded on your intranet to ensure this great content is shared with your staff!
---------------


Step 1: Update the Layout of Your Page
Your website design and layout is always up to you. Decide where you want to place each of your Do Some Good widgets, and use the layout tools available in Forge to frame the content layout structure you want.
TIP: If you are embedding the news feed (Flowing Feed, 2 column), you may not need to use any design/layout element in Forge. However, if you want to put 2 Do Some Good widgets side by side (e.g. testimonials and supported organizations), you may choose to first drag in Forge's grid layout or columns widgets first, set them to 2 columns and 1 row and then drag in multiple Do Some Good widgets to place them side by side.
Step 2: Configure Your Widgets on Do Some Good
On Do Some Good, head to your Management area and use the navigation on the left to go to the "Widgets" page. If you use an external service to build your website, you may need to invite them to become an administrator on the Do Some Good platform (or provide them with widget code).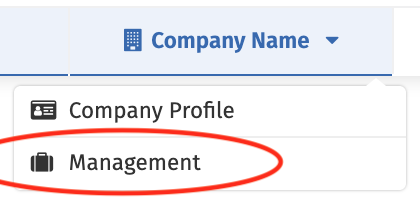 Use the tabs to navigate through the 7 different types of widgets you can embed. Here are some descriptions:
News

: Displays stories posted by your company, employees and any stories you are mentioned in (once you've approved them).

Testimonials

: Displays testimonials written by charities and non-profit organizations endorsing you and the impact you make.

Supported Organizations

: Displays a carousel of logos for all of the organizations that you've supported.

Impact Ticker

: Displays your company's volunteerism, donations and number of organizations supported.
Causes: Shows the official causes supported by your company as well as causes that your employees care about.
Events: Shows all upcoming events that you've created.

Positions

: Shows all upcoming volunteer positions you have posted.
Customize the widget using the configurations (e.g. shape and size), preview the design and then copy the code.
NOTE: For each widget, you will see "primaryColor":"#3667B1","secondaryColor":"#ffffff" in the code. This is pre-set to the Do Some Good brand colors, but you can easily change these to match your own company's brand guidelines.
Step 3: Add the Do Some Good Widget to a Content Area
Look for the 'Do Some Good Widget' in your Experience Catalog within your Editorials Portal, then drag and drop the widget into the desired content area. Try just search "Do" or "Do Some" and if you can not find the Do Some Good widget, you will need to contact your implementation specialist at Central 1 to request access.

All you have to do now is paste the widget code you copied from your Do Some Good management area into the 'DSG Code' setting field of your Forge widget.

NOTE: Keep in mind that the Do Some Good widgets are responsive, so if you paste the code in and the preview in Forge looks different than the preview you just viewed in your Do Some Good management area, it is simply because of the space available in your window. If you collapse your right Tools area in Forge or view it in full screen, it will appear as it is supposed to and change sizes as your screen becomes smaller to be responsive with all screen sizes (including tablets and mobile).
Widget Example
View an example of how Valley First, a Division of First West Credit Union has embedded 3 widgets (testimonials, supported organizations and news) on their Community Leadership page of their website - https://www.valleyfirst.com/community-leadership.