Do Some Good's easy-to-use Management tools ensure you can quickly moderate news content from any non-employee users that @ mentions your business in stories.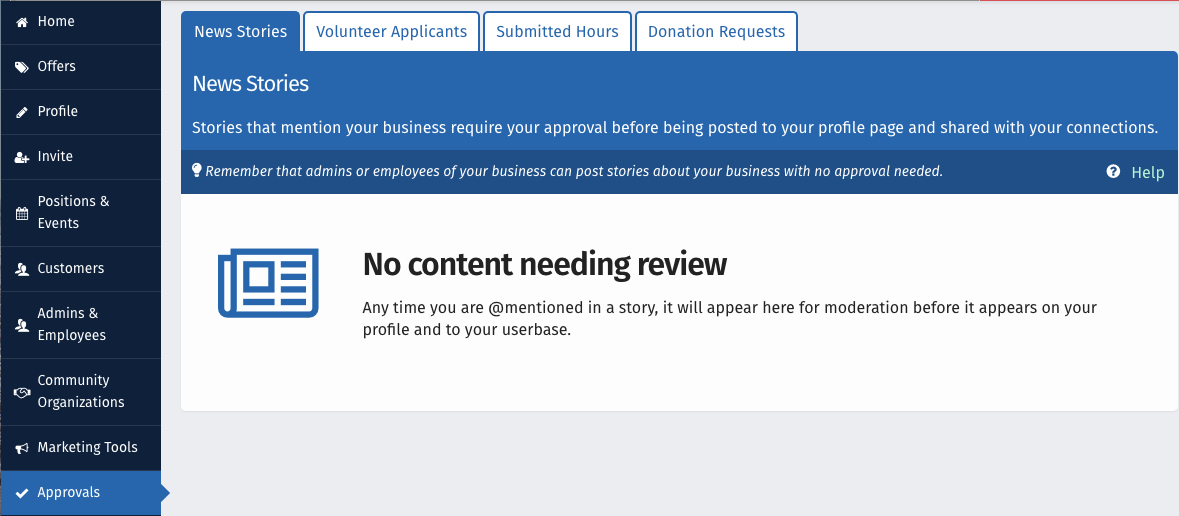 Note: For each submission, you will also see a red circle with a number in it that represents how many new submissions there are.
APPROVE CONTENT
Admins and Employees of your business can post stories about your business with no approval needed. All other users that mention your business using @ will require your approval before those stories appear on your company profile.
Note: if an employee @ mentions your business in a story and you do not want it to show on your company's profile, simply go to your profile, click the dropdown menu on the story and select "Remove from Page".
If you need to approve stories posted by other users, you can:

"Message" the user if there is an issue or if clarification is needed.
"Reject" the post if it is inappropriate or if you do not want it to show up on your business profile or be seen by employees, customers/members or those who have favourited your company.
"Approve" the post.