What is SSO?
If your place of business uses Microsoft Azure Active Directory, you likely log in to many different programs (Outlook, Sharepoint, Other Services) using your same work email, password and login portal. Although your portal may display your business logos or brand colours, the login portal will look similar to this: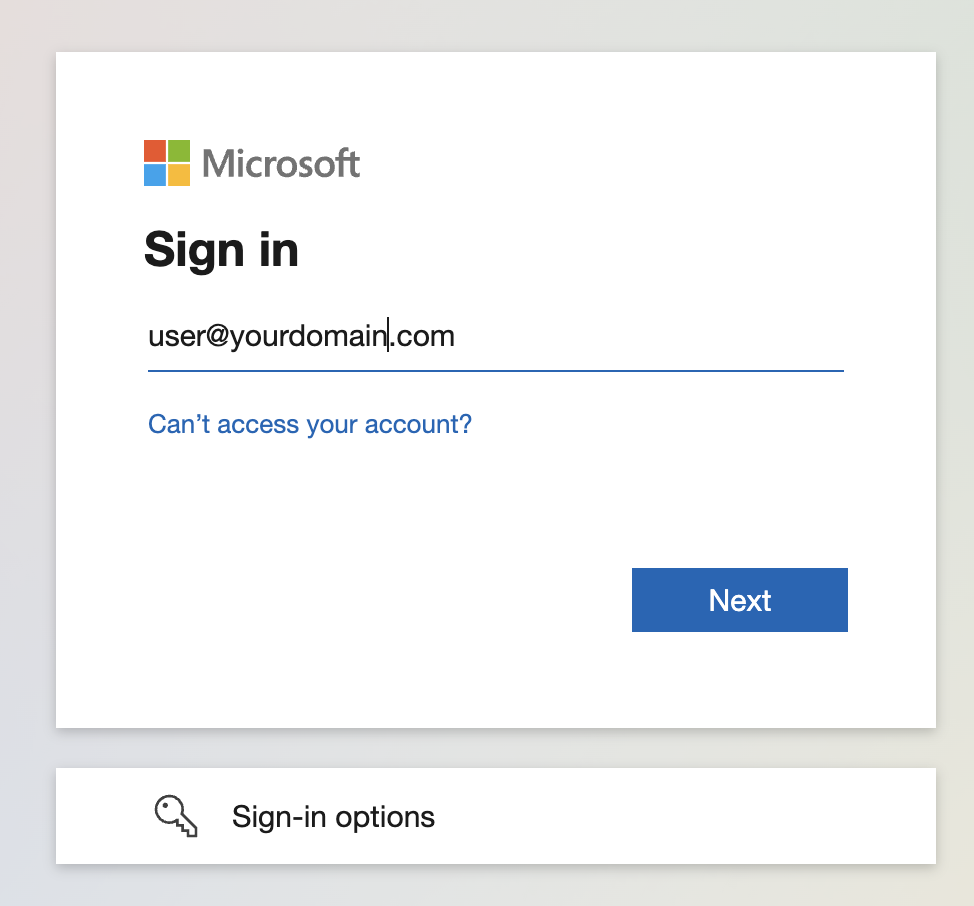 If your employer has chosen to configure it, you may also be able to use SSO to create and log in to your Do Some Good user account. Your Do Some Good administrator will have this information and can give you guidance on how to proceed.
My Business Uses SSO, How Do I Connect?
Once you have confirmed your employer uses SSO for accessing Do Some Good accounts, the only question you have to ask yourself is 'Do I have a Do Some Good account already?'. Do Some Good is very much like LinkedIn, you keep your LinkedIn profile when you change jobs and similarly, you can keep your Do Some Good profile even if you start working or volunteering somewhere else. The following two sections will show you how to create a brand new Do Some Good account using SSO, and also how to connect an existing Do Some Good account to your workplace SSO.
Create a New Do Some Good Account with Workplace SSO Credentials
Step 1) Visit the Account Create Page on Do Some Good by clicking on this link.
Step 2) Click on the Connect with Workplace SSO button and follow the instructions to log in using your work Microsoft portal.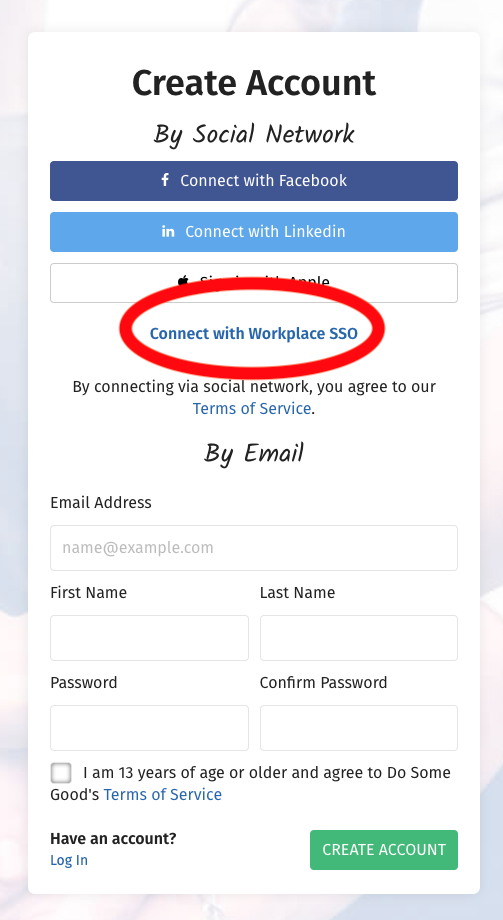 Done! Congratulations your new Do Some Good account has been created and you are linked to your business! You can now feel free to add more details, a profile picture, volunteer experience or just browse around and see how your fellow employees are helping to build a better community!
Connect An Existing Do Some Good Account to my Workplace SSO Credentials
Step 1) Visit the Settings and Privacy page by clicking on this link.
Step 2) If you are not already logged in, Log in with your EXISTING CREDENTIALS, DO NOT press 'Connect with Workplace SSO'. Connecting to Workplace SSO at this point may create a brand new account rather than linking your existing account.
Step 3) ONCE LOGGED IN, Click the 'Connect with Workplace SSO' button on your user Settings and Privacy page. You will be redirected to your workplace Microsoft portal to follow your normal login procedure(s).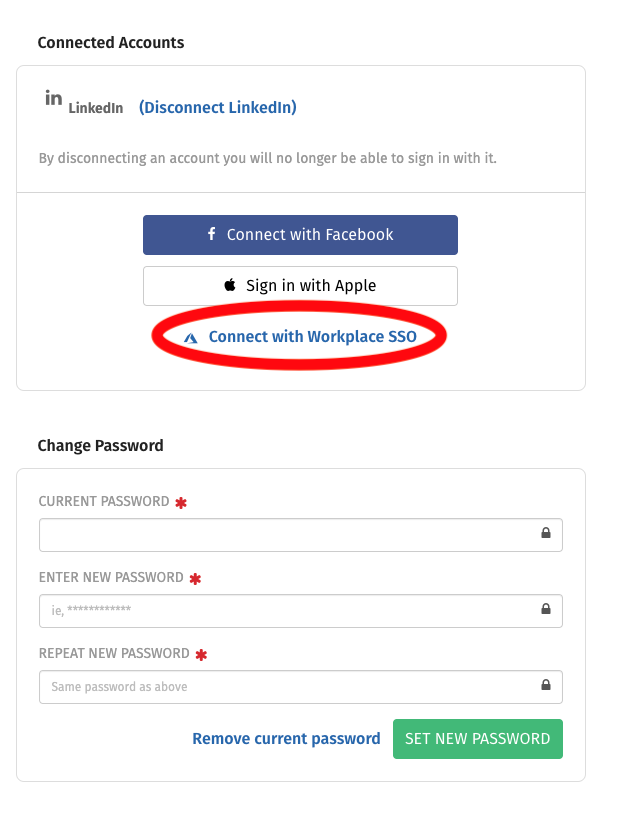 Step 4) After you have logged in, you will automatically be returned to Do Some Good. At this point you may be asked to choose your email address to use for communication. Make sure you use your work credentials, not personal credentials if you created your account with another address.
Done! Congratulations, your existing Do Some Good account will now use your SSO credentials to log in from now on. If you were not already connected as an employee in Do Some Good, you will be now.