Take A Tour
If you have created a form from without starting from a template or another of your existing forms, you will always have the option to take a tour on the main features of the form builder. You can also start this tour from the top right. This tour is a great introduction or refresher for all of the tools you need to get started.
Designing Your Form
Do Some Good has tried to make it as easy as possible for you to design your form so the Form Builder uses 'Drag and Drop' interface for your convenience. You start by dragging your quick set or element from the right hand Design Tools area right onto your form. There are dozens to choose from and you can find the full list with descriptions here. If you didn't put the element in the right place or you want to change the order for any reason, you can always click on your element (Or a group of elements) and moved it up or down the form. If you need to show or hide parts of your form based on the answers that a submitter gives, check out how to use our conditional visibility feature.

In the Design Tools area on the right-hand side, use Elements to build out your form. You can always hover over an element to get a short description.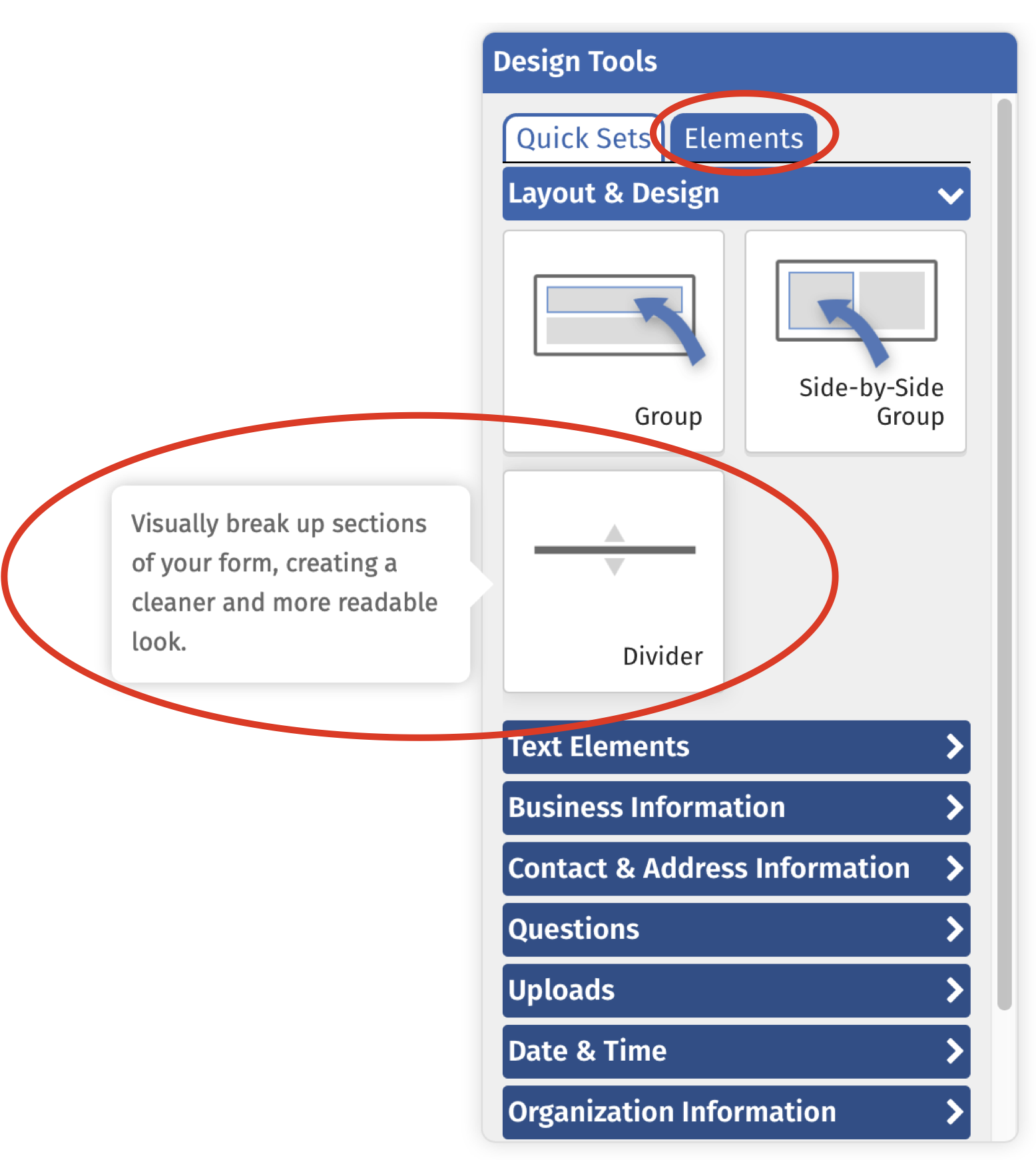 Using Groups
In the Design Tools area on the right-hand side, under the Elements > Layout & Design tabs, you'll find Groups. Groups are a great way to house and move multiple elements at once. Groups can also be used to change the visual layout of your form and place elements side by side.
There are two powerful features that groups unlock for you: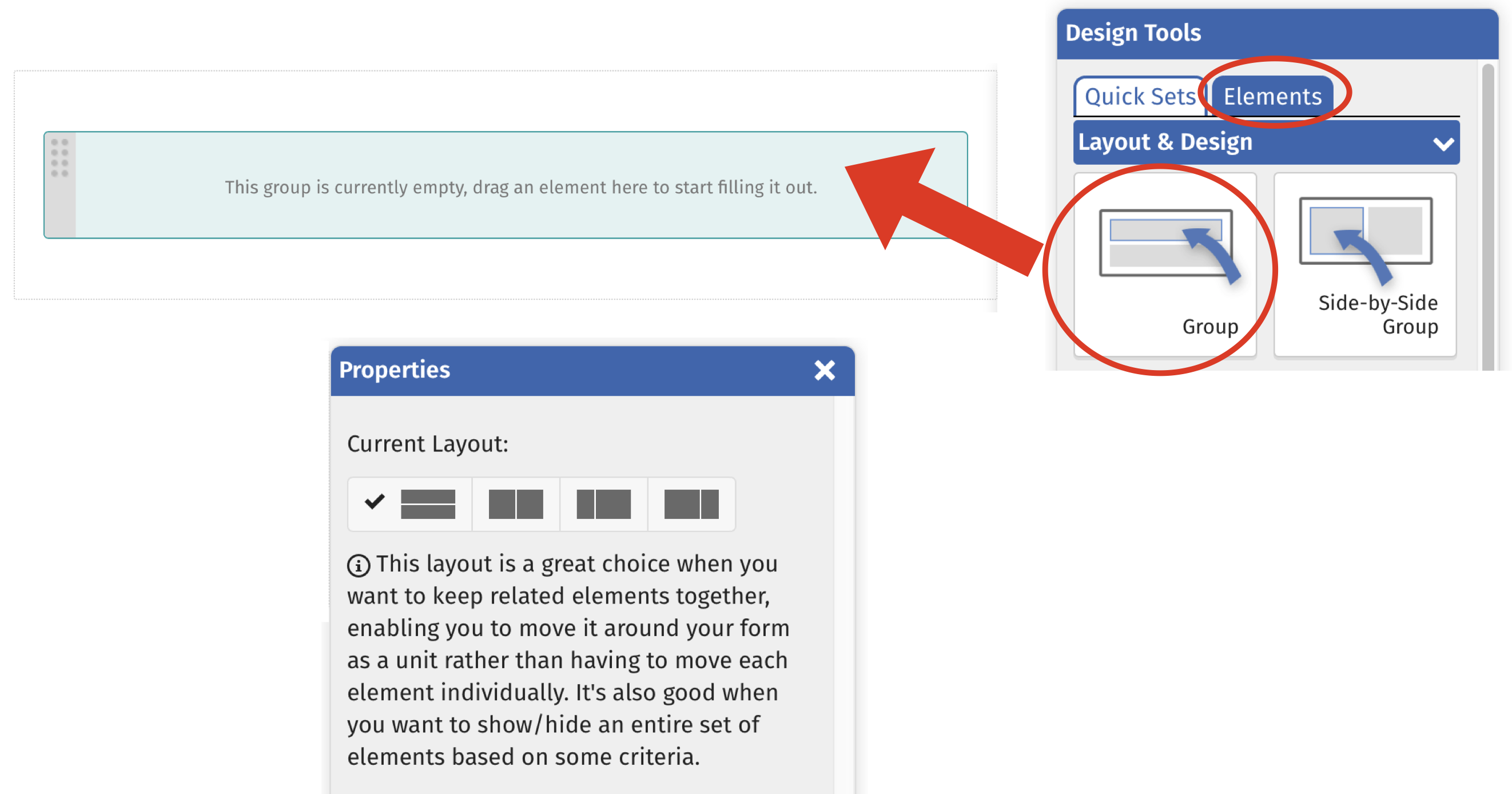 Configuring Your Form Questions and Elements
Once you have placed an Element in your form, you can click on it to bring up its Properties window. Properties vary by Element, some have no configuration (Title, Divider) where others have as many as 8 properties. These properties will allow you to define who will see the element, how it will look, how the numbers are processed and if the element will appear in your reports.
We have written an article that defines all of the different options available to you. You can view this article here, but there is also a link to it right in the properties window in the Form Builder.

Saving Your Work and Previews
The form builder does not automatically save your work, you need to save your changes before you leave the form builder to make sure you never lose anything. We will warn you before you leave the page if you have unsaved information in your form.
At any time, you can press the preview button to see what your from would look like to a user. This will allow you do click on all of the buttons, enter data, see conditionally visible fields etc. The only thing you can't do in preview mode is actually submit a form. Previews can only be viewed by administrators at your business, the form itself can not be viewed by anyone other than an administrator until it is published.

More Valuable Learning Resources