With our intuitive drag-and-drop Form Builder tool, it's never been easier to create exactly the form you want. You have full control to edit your forms whenever you wish!
Quick Links:
Designing Your Form - The Basics
We know that time and resources are at a premium for organizations like yours, so the Form Builder was built as an intuitive, easy drag-and-drop tool.
If you started with a ready-made template and want to start sharing it right away without making any edits, you can go ahead and publish your form - here's how.
If you want to go ahead and edit a form, you simply start by dragging a Quick Set or Element from the Design Tools area on the right-hand side. Click and hold an element as you drag it to where in your form you'd like it to be. Hold the element over that spot until blue turns to green, then let go of the element. It's that easy!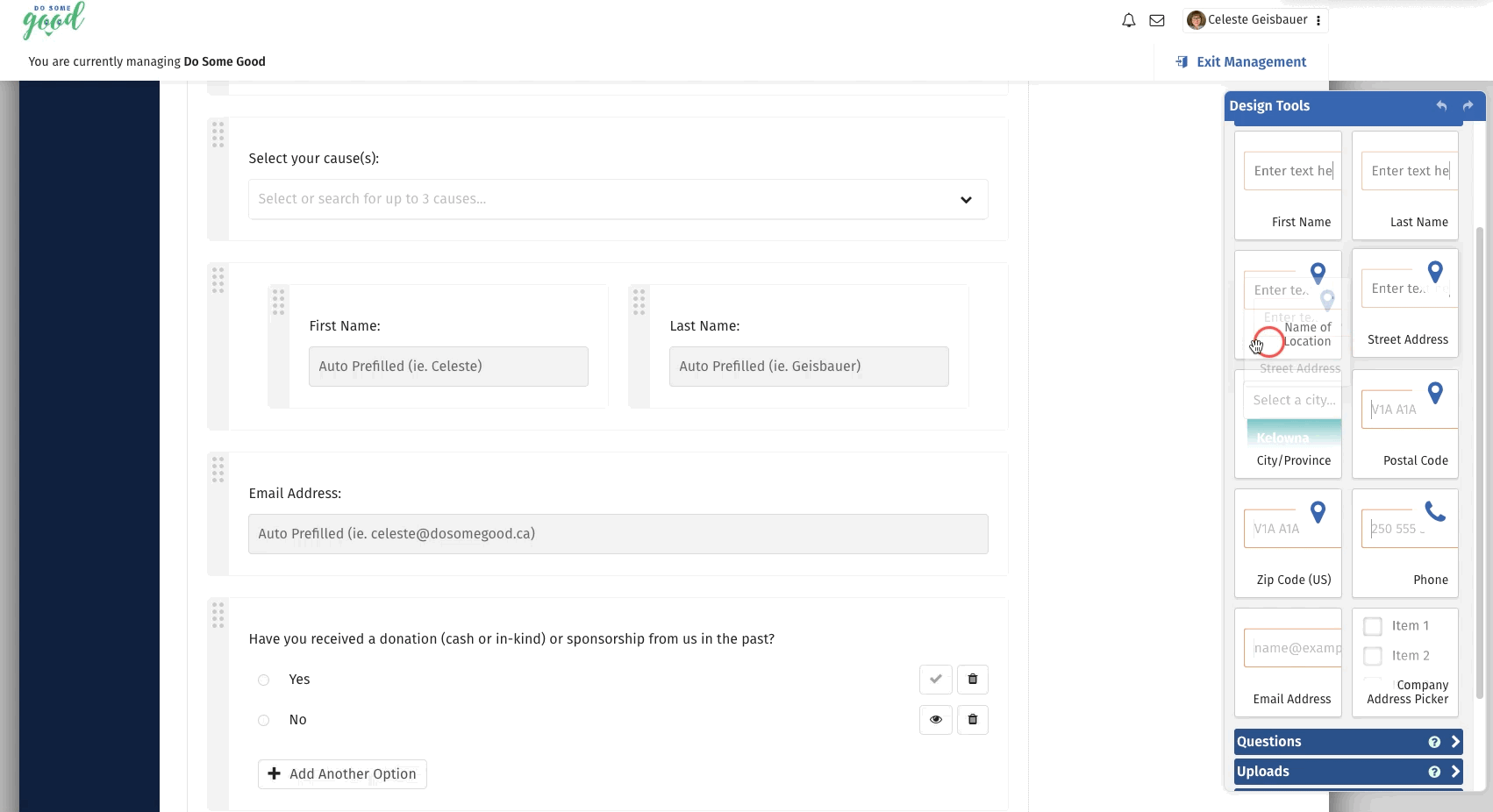 Hover over any element to see a description of what it is and/or how to use it.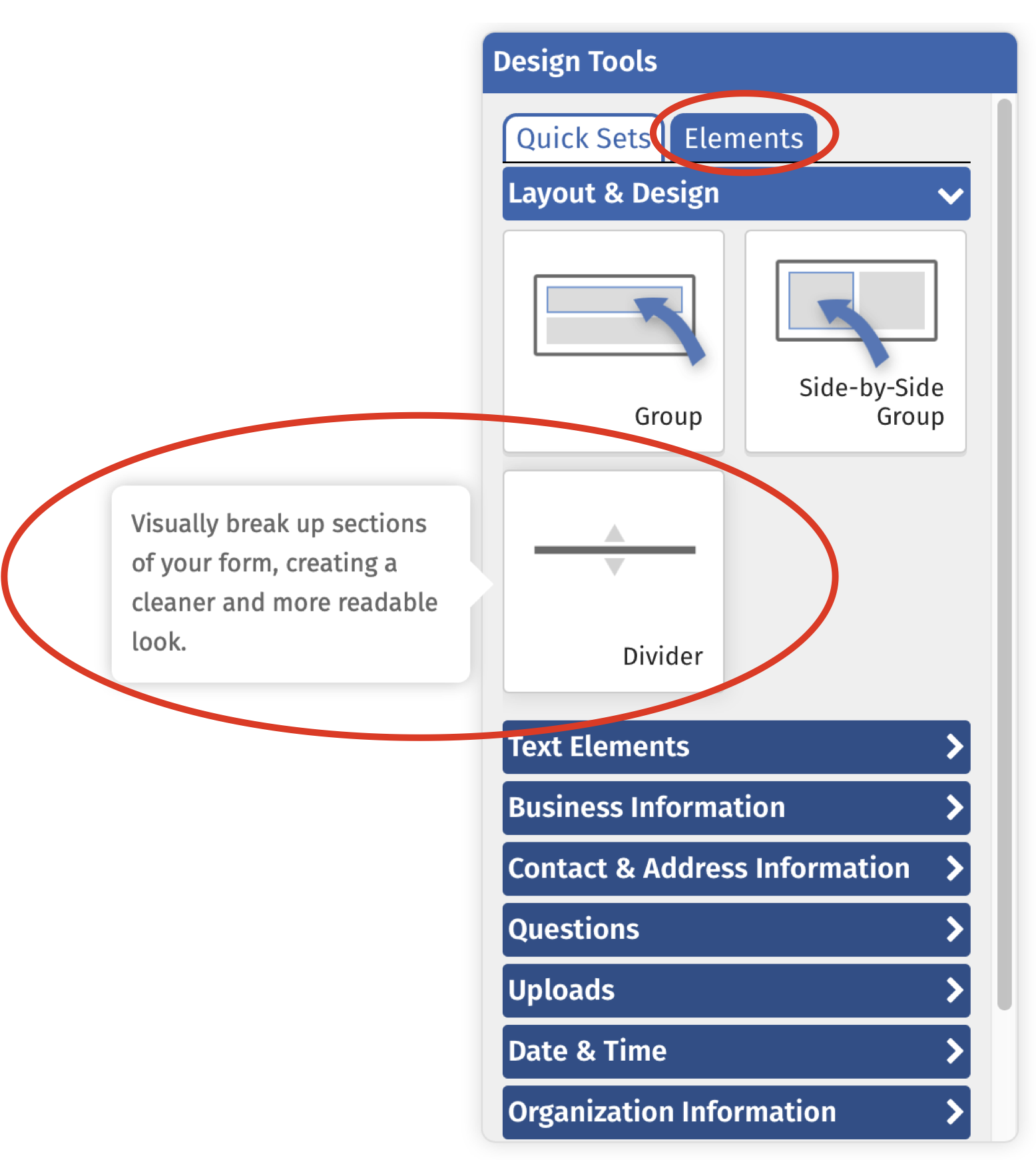 There are dozens of elements to choose from - you can find a full list with descriptions here.
If you didn't put the element in the right place or you want to change the order of your form fields, you can always click and hold the left-hand side of an element (or group of elements) and move it up and down the form.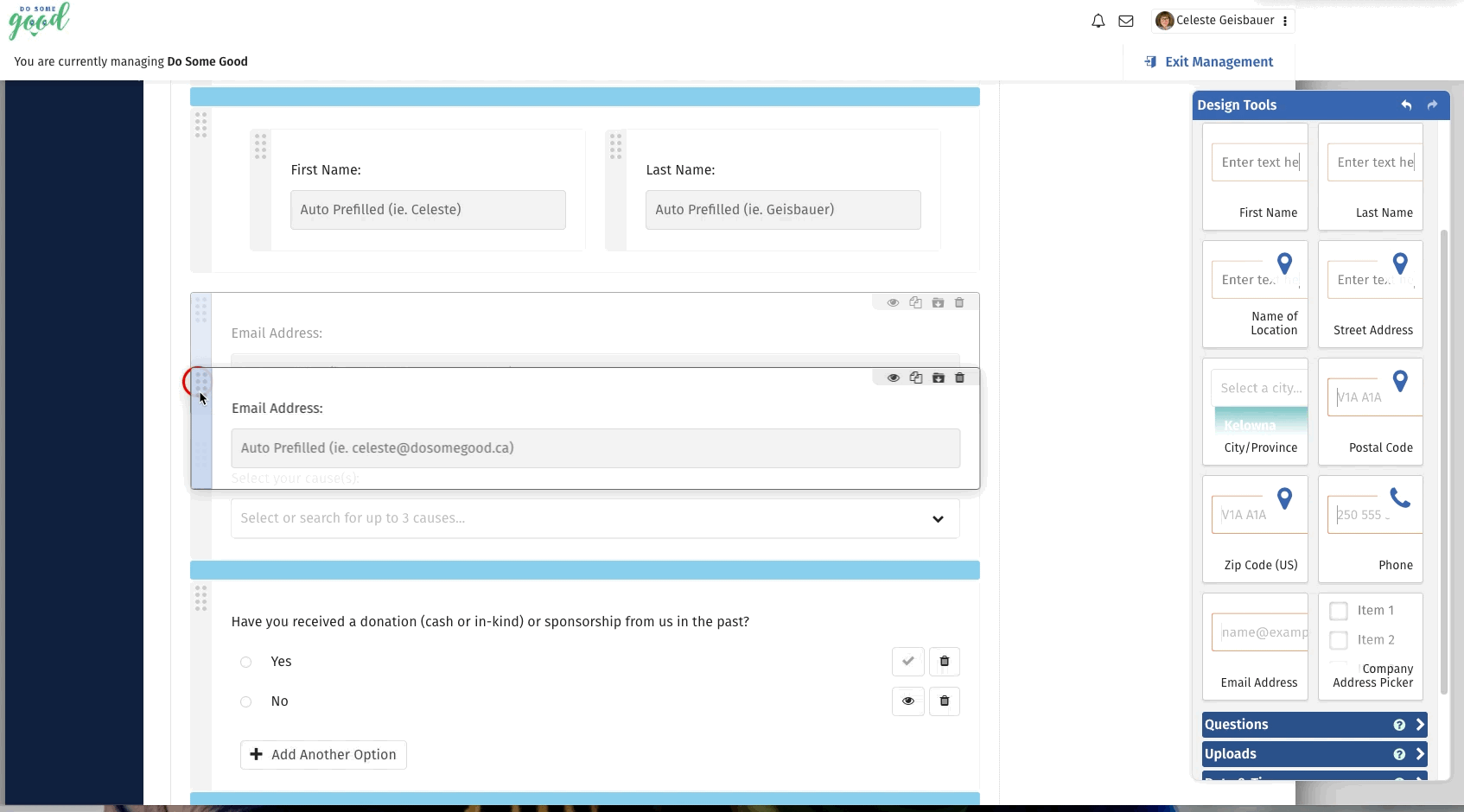 If you need to show or hide parts of your form based on the answers that a submitter gives, check out how to use our conditional visibility feature.
Using Groups
In the Design Tools area on the right-hand side, under the Elements > Layout & Design tabs, you'll find Groups. Groups are a great way to house and move multiple elements at once. Groups can also be used to change the visual layout of your form and place elements side by side.
There are two powerful features that groups unlock for you: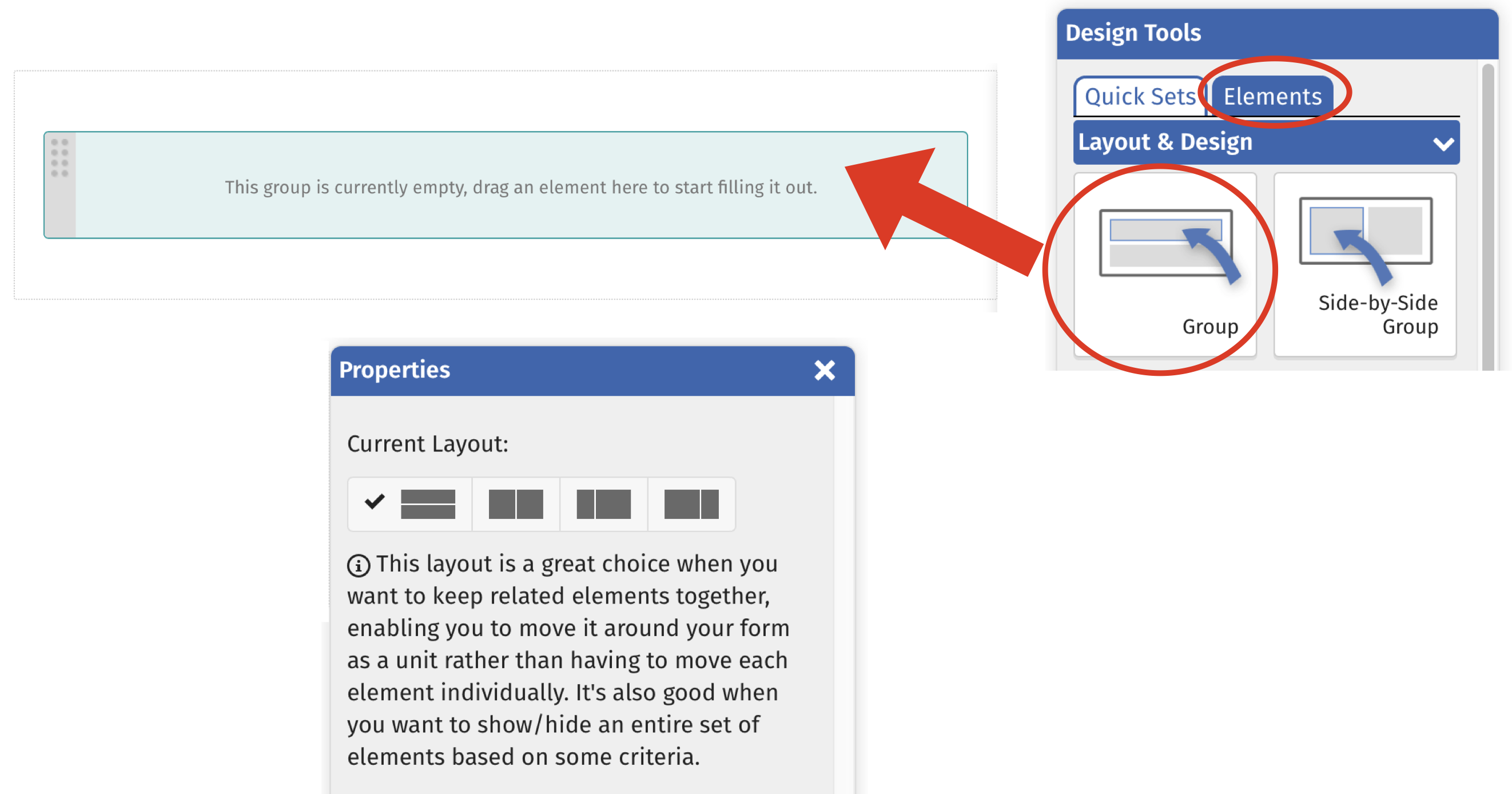 Configuring Your Form Questions and Elements
Once you have placed an element in your form, you can click on it to bring up its Properties window. Properties vary by element - some have no configuration (Title, Divider) where others have as many as 8 properties. These properties will allow you to define who will see the element, how it will look, how the numbers are processed and if the element will appear in your reports.
We have written an article that defines all of the different options available to you. You can view this article here, but there is also a link to it right in the properties window in the Form Builder.

Saving Your Work and Previews
The Form Builder does not automatically save your work, so be sure to save your changes as you go along! We will warn you before you leave the page if you have unsaved information in your form.
At any time, you can press the preview button to see what your form would look like to a user. This will allow you to click on all of the buttons, enter data, see conditionally visible fields, etc. The only thing you can't do in preview mode is actually submit a form.
Note: Previews can only be viewed by administrators at your organization. The form itself cannot be viewed by anyone other than an administrator until it is published.

More Valuable Learning Resources