Picture this: you've just retired from years of running a successful company, and you're celebrating this milestone with a trip to Mexico. You're sitting in a beach chair, basking in the warm sun rays, surrounded by several other recent retirees. The fellow next to you is boasting about the merger deal that allowed him to retire early and how he's planning on spending his millions. You're trying your hardest to look impressed, but in your heart you know he's got it all wrong.
Jody Pihl, of Pihl Law Corporation often asks her clients to imagine this situation. Jody knows that in today's business world, the real measuring stick of wealth is social impact. Her philosophy? Channel an 'Abundance Mindset' and lead with values of family, community and the importance of human connection in mind. Jody shares these values with the partners at Pihl — Dave Pihl, Sean Pihl, Andrew Prior and Peter Borszcz — who made a purposeful decision to create a culture that inspires community giving and a healthy work environment.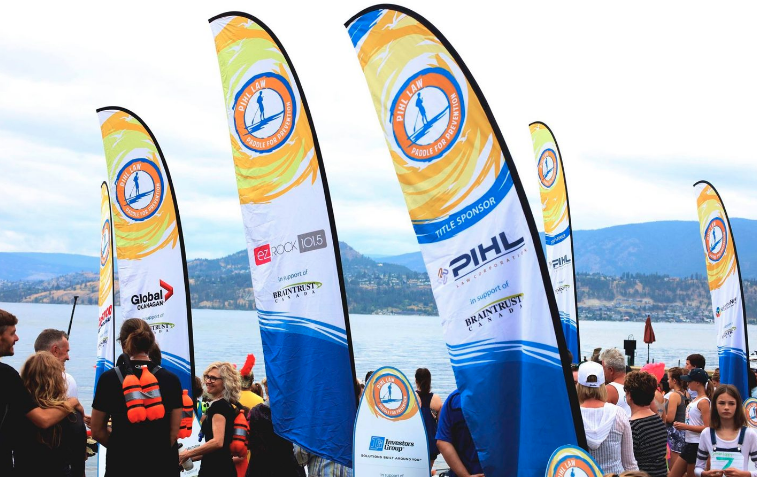 Pihl Law's Paddle for Prevention fundraiser for BrainTrust Canada.
Contributing to the community is one of the core values that Pihl's partners lead with, but Jody stresses that it has been a team effort in supporting and pushing this purpose forward. And, while the team identifies the goals and priorities for fulfilling this mission, they are quick to address that serving the community is not simply a program, or a play to attract customers or build their reputation.
"Our sense of community and charitable giving is a way of life - it's who we are. Our partners were doing this long before their partnership, and they will continue to do so after they are no longer practicing."
The culture the Pihl Law team is cultivating will leave a strong legacy for the future of the practice and those it touches. They foster a spirit of community with their team by offering an environment where employees can find purpose, feel supported, and be real about their struggles. Jody emphasizes that "a stressful environment, can be an unhealthy environment, particularly in an industry like Law." But, Pihl's partners know that being connected to community will positively impact the mental health of their team, and hope that the values they embody will transcend across the families of its employees, and the community at large.
"The world is changing because of a million little efforts. We're just doing our part to try to turn everyone's little lightbulbs on."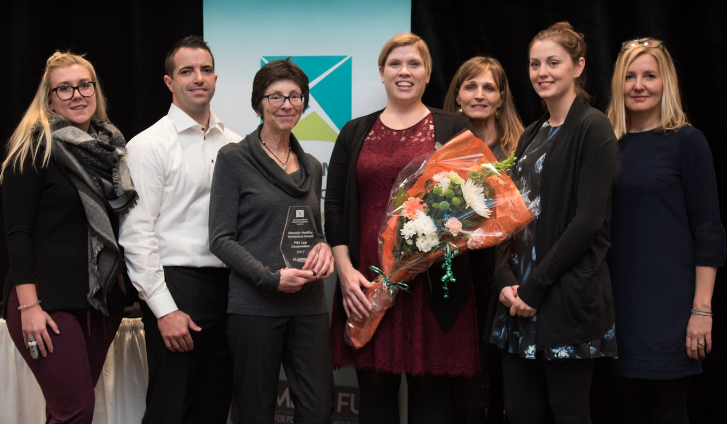 Pihl Law wins the small business "Mentally Healthy Workplace" award at the 2017 Mental Health Voices event.