Do Some Good's social integration makes it easy for you to share inspiring content across your personal and other social media accounts.
You can share:
ALL news feed posts, including volunteer spotlights
events and positions posted by non-profits or businesses

any public profile which includes those of organizations, businesses and volunteers
All you have to do is:
1. Find something on Do Some Good you would like to share
2. Click the "Share" button and select the social platform
3. (Optional) Say something about why you are sharing this article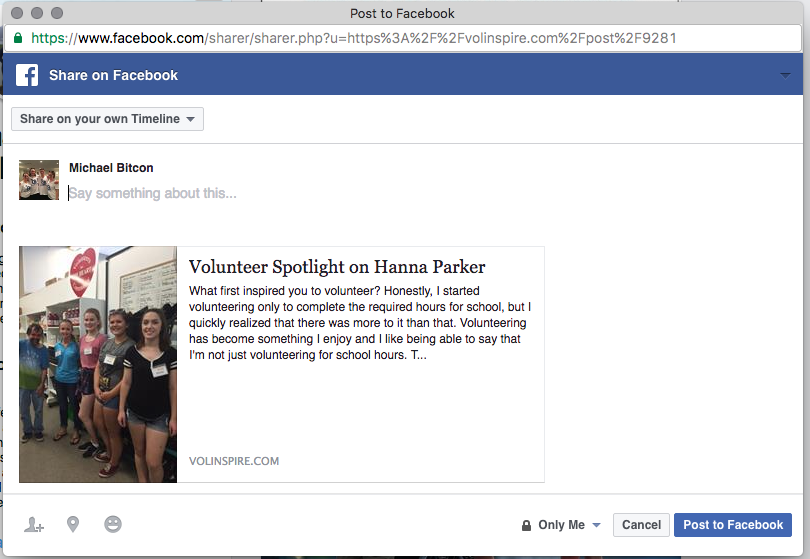 FOR SOCIAL MEDIA PAGE MANAGERS
You can easily integrate with either your non-profit's or business' social media pages to easily increase the reach of your stories.
Steps to Share:
1. Find a story, position or profile you want to share
2. Select the social media platform
3. E.g. For Facebook, choose 'Share on a Page you Manage on the left side' of the prompt and the page you would like to share it to
4. Select who you would like to post as using the drop down on the right side of the box