Do Some Good helps you connect with volunteers, donors, and other business supporters, not only locally, but across Canada! 
Here's how you can ensure you find the most suitable volunteers:
1) Creating Positions and Events
When creating positions, make sure to choose the most appropriate Causes, Skills, as well as if the position is appropriate for groups, families, youth, etc... using our tags, so users can narrow their search and find the best possible position.
NOW SHARE!
Once you are done creating a position or event, share it on the Do Some Good newsfeed! There are 2 very easy ways to do this. 
From either a position or event page, press "Share" and choose "Do Some Good" (and also share to social media!)
When you are creating a post from the newsfeed, select the 'Pin' icon and choose to embed a position or event and simply copy and paste the URL into the box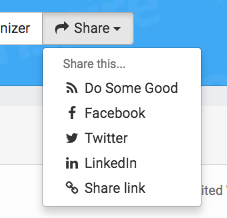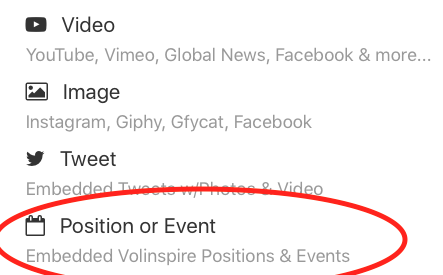 NOTE: Volunteers receive personalized recommendations via their 'News' page. In order for your positions to be recommended, your organization needs to have a logo, the position needs a description and you should add both the skills and causes related to the position.
2) Conduct Outreach
If volunteers are unable to find a position that matches their needs, we have added the ability to have them be added to a list where organizations can contact them. This is located in their settings, as well as on the 'Get Involved' page:

You can access this list by:
going to your 'Management' area
selecting the 'Volunteers' page
and then choosing the 'Recruit Interested Volunteers' tab

You will be able to:
view volunteers interested in being contacted
quickly view the skills they are able to offer
click through to their profile to learn more about them
send them a message to offer them a way to get involved with your organization