Do Some Good provides the opportunity for your company to inspire others by showcasing your company's commitment to the community and to causes that the company, the employees and the members/customers care about!
Check out these pages to learn more about the Good your company is doing:
NEWS

At the top of your feed, you will see a quick glimpse of company stats (# of organizations the company is helping, # of volunteer positions filled by employees and total hours volunteered by employees). Click your company's name or logo to visit their company profile.

Note:

if you see statistics about your city and not your company, simply click the small grey circle near the bottom of the box (or swipe on your mobile or tablet) to change from the city to your company.
If you scroll down, on the right you will see My Team's Good Work, which displays the good that your fellow colleagues are doing everyday!
Inspiring stories will be shared by administrators and fellow colleagues.
COMPANY PROFILE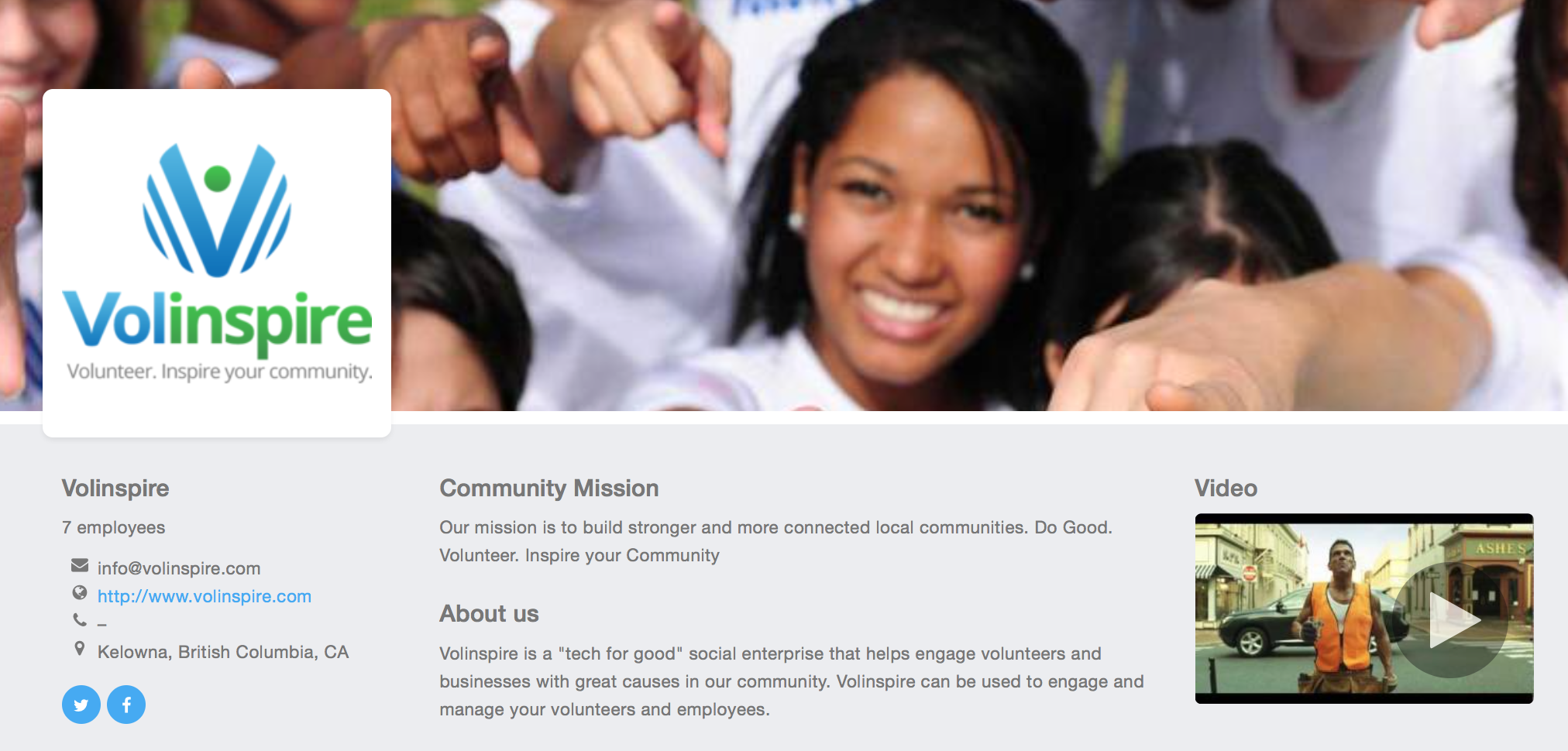 Click your company name in your navigation menu and choose 'Company Profile' 

About Us:

 about the company, community mission and video

Organizations we support

: charities and non-profits that your business has supported

"What people are saying about us"

: kind words about your business from organizations and charities that the business supports

Overall Contributions

(in past year): total volunteer hours, total donations

Causes we care about

: key pillars chosen by your company

Top causes supported by employees:

 visually shows percentage based on what employees choose on their profiles

Events

: company hosted or supported events and positions for you to get involved with in the community

Special Offers

: ways for you or other customers to support charities you care about and raise funds for organizations - getting donations based on your purchasing decisions

News

: all inspiring stories by and about your company in one place
COMPANY DASHBOARD

Click your company name in the navigation and choose 'Company Dashboard'. As a default, this page shows totals for the past 365 days.
Note: This feature may not currently be part of your company's package. If it's not, encourage your admin to contact us at sales@dosomegood.ca to learn more or upgrade.
Community Engagement (shows some similar information to the company's public profile, but also has some additional insight on the company and employees overall):
Total # of organizations supported (through volunteerism)
Total # of volunteer hours (historically by employees)
Volunteer Hours - During Work Time: hours logged by employees, stating they were completed during work hours
Volunteer Hours - Personal Time: hours logged by employees for volunteerism not done during work hours
Monetary Equivalent of volunteer hours (an average of $20/hr, based on local and national research, may not perfectly reflect the positions completed)
# of positions completed (by employees)
Business donations (only those added using Do Some Good, may not reflect your company's total monetary donations, may not show)
In-Kind Donations (only those added using Do Some Good, may not reflect your company's total in-kind donations, may not show)
Employee Involvement (data is calculated using employees' profiles, as well as what they have volunteered for)
Top organizations supported by employee volunteerism (% of approved employee volunteer hours logged towards events & positions by the organization)
Top Causes supported by employees (based on choices by employees on their profiles)
Top Skills being offered & developed (based on choices by employees on their profiles)
Top Events supported by employee volunteerism (based on approved applicants for any position for the event)