Keep in touch with your colleagues, congratulate them on their good work and share inspiring stories about the great people you work with! You can also keep informed about what colleagues are up to by checking out 'My Team's Good Work'.
MESSAGING (private)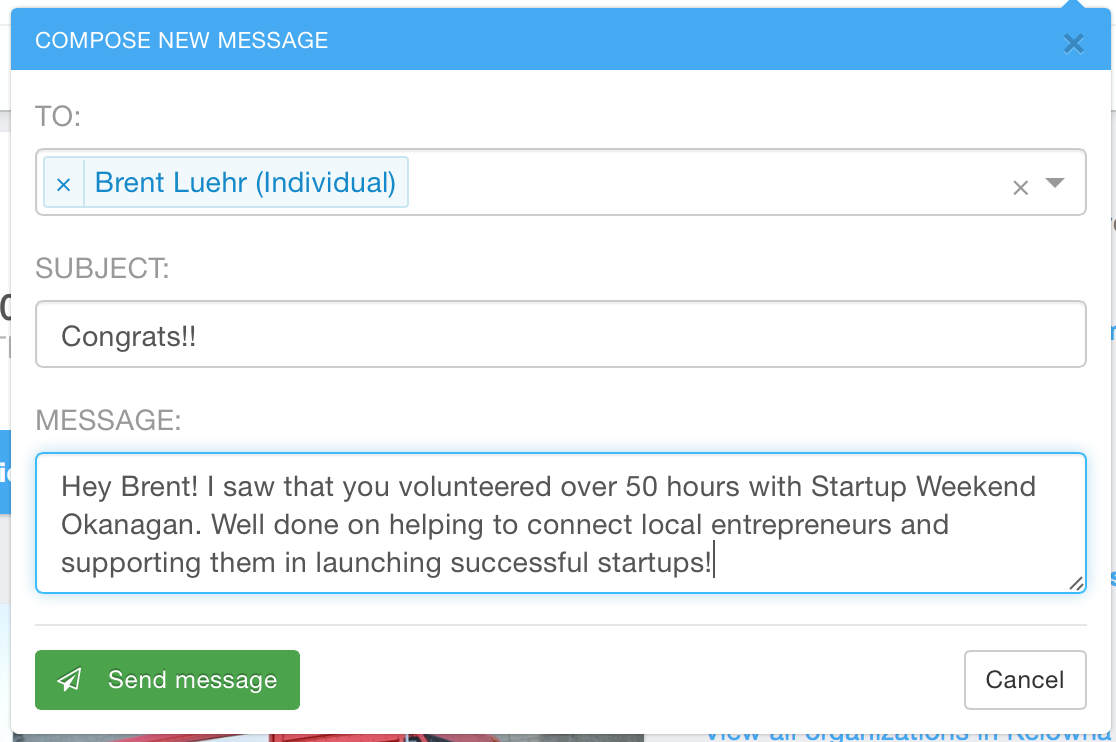 Use messaging to congratulate colleagues, welcome them to Do Some Good, or to communicate about volunteering together.
Use the mail icon in the top right, 'Create New', and type the first 3 letters of their name.
OR, find their profile using the search at the top of the page or by clicking their name from 'My Team's Good Work' and press 'Message'.
*Do Some Good's messaging service is in real-time and updates automatically, so you will always know if someone is trying to communicate with you.
You can also view all of your colleagues and choose to message each of them by choosing "View entire team" under the "My Team's Good Work" title.

SHARING STORIES (more public)
Share pictures or stories and mention your co-workers using the @ symbol. Your story will be seen by admins, employees, members and people who have favourited your business and could be celebrated by the entire community on our community newsfeed. You can also mention your business, so that the story will be shared on your business' profile page.
You can also find positions or events that you think others will be interested in, and from those pages, select "Share" and choose "Do Some Good". You can then share this as a story for co-workers to see and @ mention specific people that you work with that you think would be interested.