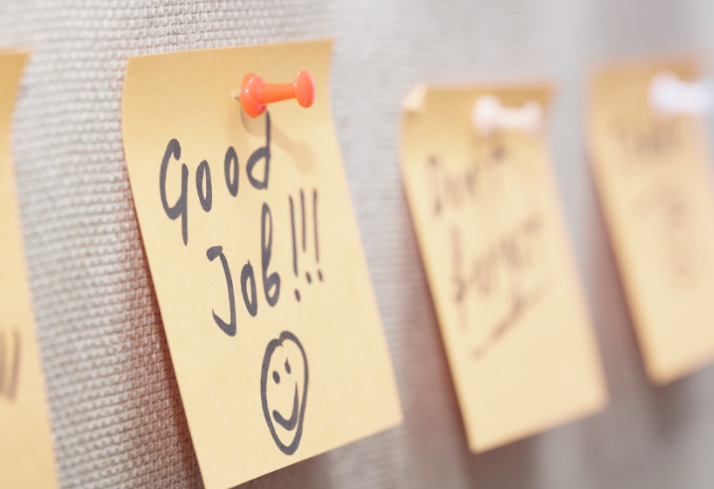 Think of the last time someone acknowledged the hard work you put in to a task. Whether it was a pat on the back or a big celebration, it probably felt really good. That's because acceptance and praise are two of mankind's deepest cravings - they make us feel validated and give a strong sense of personal worth. 
Taking a moment to recognize your family, friends, and coworkers for the things they do does wonders for your personal and professional relationships. A few words of praise or acknowledgement is all it takes to make someone's day, refuel their motivation, and encourage them to show the same appreciation to another human being. 
Do Some Good makes acts of recognition easy.  
Do Some Good's dashboard tool allows you to easily track, analyze, and use the provided information for strategic decision-making. You can gain insight on your employees', customers' and your company's overall community involvement, giving you the option to strategically align donations with the causes your employees and customers care about.
WE provide the data, YOU decide what to do with it. 
Information provided by the dashboard:
Total volunteer hours
Top organizations and causes supported
Top skills being developed 
Most active employees 
With this information at your disposal, the ways you can recognize your employees and customers are endless. Write them a thank-you card for the time they dedicate to the community, enter them into a draw with other top performers for a prize, make a donation in their honour, or nominate them for a Volunteer Spotlight. Even simpler? Go up to them and say a sincere thank you.
But keep in mind that everyone likes to be recognized in their own way! For some, a discreet thank you e-mail is all the recognition they desire and may not want the attention of a Volunteer Spotlight. Make recognition essential, but always consider the recipient. Furthermore, recognition doesn't have to be individualized. Use your dashboard for collective recognition, setting team goals and recognizing the collective impact you made by working together. 
In the past, employee and customer recognition has been a sporadic practice that only happened a few times a year. We'd like to change that and encourage more frequent acknowledgement of contributions of ALL shapes and sizes. (For example, informal volunteering!)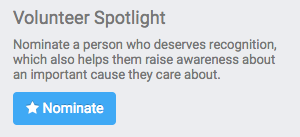 Prospera Credit Union used Do Some Good to help fuel their recognition program, resulting in a 750% increase in participation in the program and a 90% decrease in time spent doing paperwork and manually entering their employees volunteer hours. Check out the Case Study!
The Benefits of Recognition 
A simple recognition program can lead to happier and more engaged employees and customers who will then communicate their satisfaction to others and, essentially, act as your brand ambassadors. Your company's reputation can only benefit from this simple yet powerful act. In turn, they will be more inclined to keep up their hard work and productivity knowing that someone is noticing. 
There are not many things as simple as recognition that have as big of an impact on your bottom line. In terms of things that are quick, easy, and worthwhile, employee and customer recognition takes the cake. It doesn't require a huge corporate program - all it takes is a "Thank you" and "You did a great job on this." You can start right now!
In a study conducted by BambooHR called "Workplace Deal Breakers", they found that 82% of employees are annoyed by lack of recognition. That's 82% of your employees who are at risk of leaving your company, increasing your turnover, and decreasing productivity for the sake of a thank you. Don't let this happen!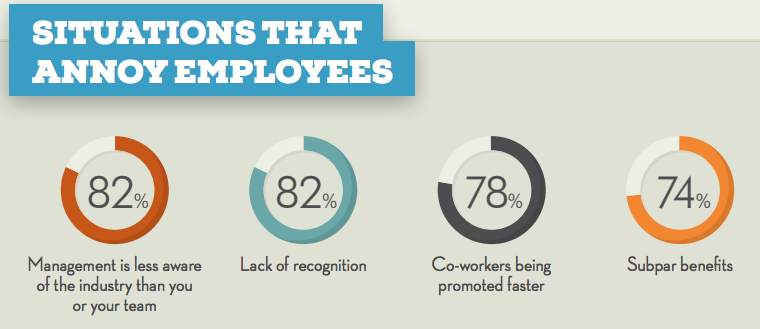 It has been proven time and time again that humans repeat rewarded behaviours, so notice the good that your employees and customers are doing, be deliberate and sincere in acknowledging it, and watch the ripple effect that takes place as they become more passionate and engaged. 
Make a move and start the ripple today. 
Written by Amanda Campbell and the Do Some Good Team